BA, Classical Studies, University of Chicago ('10)
I started this company in 2015, after college counseling for 3 years, as a solution to many problems I discovered: students too narrowly focused on ranking and reputation, a tremendous amount of misunderstanding about American educational culture, low-quality counselors, companies that took credit for student success they didn't cause, and outright fraud. At UChicago, more than anything else, I remember being surrounded by incredibly bright, perceptive people. People smarter than me. I knew that if I could get people like this to come to Vietnam, we would be able to achieve fantastic results for students.

Fun Fact: I am a former Mixed Martial Arts competitor.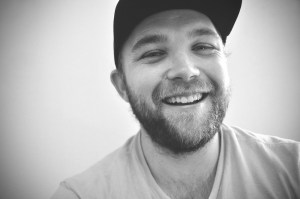 Chief Marketing Officer & Fellow, Hanoi
BA, Political Economy and Neuroscience, UC Berkeley ('07) MCP, UC Berkeley ('12).
After completing my Masters from UC Berkeley I studied Producing at UCLA before pioneering urbanism videos for Planetizen Media and then leading the sales and marketing arm of Gathr Films. I have produced for and worked with: Netflix, VICE, BBC, Journeyman Pictures and The Saigoneer. When I am not at Bedrock I am producing documentaries and ads.
As a first-generation college student and an intermediate Vietnamese speaker who has lived and worked in Vietnam off and on since 2004 (my wife is Vietnamese), my Bedrock fellowship is born principally out of my passion for American higher education and hopes for the next generations.
Fun Fact: I worked for a year at the U.S. Congress.
BA, Religion, Hillsdale College ('18)
Hillsdale College is an institution that seeks to preserve the intellectual heritage of Western Civilization and nurture an understanding of the good, the true, and the beautiful.
At Hillsdale, I participated in competitive policy and parliamentary debate before pioneering my own debate organization. I have instructed academic debate at the high school and college level for the last four years beginning in 2015.
My goal is to instill in students a passion for study and critical thinking by striving with them to discover truth.
Fun Fact: I am a National Parliamentary Debate champion as well as have ranked and coached AP and British Parliamentary debate.
BA, Psychology, Colby College ('13)
I believe that the world is made richer by those who embrace responsibility and a commitment to the pursuit of truth; that the value of a liberal education lies therein. At Colby, where I focused on personality psychology and neuroscience, I gained an abiding respect for the scientific process, intellectual diversity, and interdisciplinary scholarship. Since 2013, I have worked with nonprofits and companies in Maine, Shanghai, Washington, D.C., and Hanoi. From guiding parts of a large educational exchange program to pitching award-winning startups, I have a history of enabling others with actionable insights and creative strategic initiatives.

Fun Fact: In my spare time I do sound engineering and mixing.
Academic Director & Fellow, Hanoi
BA, Marlboro College ('15) MFA, Creative Writing, University of Montana ('17).
In my graduate studies, I worked as an undergraduate instructor and poetry editor for Cutbank. My courses at UM included a place-based first-year composition course, The Art of the Essay, and Introduction to Poetry Workshop.
Because creativity and conversation inform one another, I design classes around opportunities for active dialogue: with tradition, with peers, with other writers and disciplines. At Bedrock I also emphasize metacognitive strategies to promote student agency and deep learning processes.
My own work in poetry, fiction, nonfiction, and criticism has led to hybrid projects that meld elements from multiple genres. I'm interested in utilizing prose's facilities for storytelling and meaning-making, while drawing on poetry's compression, lyrical precision, and substrate knowledge. My cross-genre chapbook, The Keeping House, received the 2017 Merriam-Frontier Award.
BA, Philosophy, Williams College ('19)

Joshua Teruneh is a Texan just as interested in learning from his students as he is in helping them learn. He attended Williams College, where he graduated with a degree in philosophy and classics. He enjoys travelling, writing horror fiction, and experiencing new cultures and ways of thinking."
BA, Art History and Classical Civilization, Wellesley College ('17)
summa cum laude
During my internships and fellowships at various museums around the world, I have curated an exhibition at the Davis Museum in Wellesley, given tours at the Peggy Guggenheim Collection in Venice, and assisted with education programs the Louvre Museum in Paris. Having worked and lived on four continents, I speak Mandarin, my hometown dialect, English, French, and Italian and am excited to learn Vietnamese. I also enjoy reading poetry in Classical Chinese and Ancient Greek.
Fun fact: I took a gap year before college, during which I spent time working on a farm in Australia.
BA, Sociology, Columbia University ('18).
While I started my undergraduate degree at the University of Washington as a Financial Economics major, my transcript is very business-centric, with courses in Accounting, Business Law, and Economics flanking those in Sociology, Statistics, and Spanish.
Focused on building brawn as well as brain, I'm a former football player, powerlifter, and personal trainer. At Columbia, I worked with the Athletics Communications Department, compiling statistics and record books, creating player bios and doing spot PA announcing.
I'm drawn to population statistics and ethnographic studies. I have conducted research on Harlem gentrification, and how tourist perceptions of the neighborhood change upon visiting. It is my hope to perform similar studies in Hanoi, and share social research skills with students while at Bedrock.
BA, Classics & English, Hillsdale College ('19)

I spent my post-high school gap year volunteering at various animal shelters and clinics, with the intention of entering into a career in veterinary medicine. However, I changed course after a visit to Hillsdale College, finding myself instead drawn to the humanities. While in college, I spent two years teaching Latin at the local preparatory academy, and for the first time, began to consider a career in teaching. This experience, combined with my family's time spent hosting international high school students and my own time spent serving as a counselor at a Summer English Institute for international students, led me to Bedrock. I am thankful for the opportunity to continue teaching Classics at Bedrock, and I am excited about living in Hanoi. During my time at Bedrock, I plan to continue developing my interests: studying languages (both living and dead), practicing photography, and reading classical works of literature.

Fun Fact: I lived and travelled for a month in Belgium, climbing a hill at the site of the battle of waterloo and eating real Belgian waffles.